La Caixa Scholarship
From Navigators
"la Caixa" Doctoral Fellowships INPhINIT
Overview
The doctoral fellowship programme INPhINIT "la Caixa" is devoted to attracting talented Early-Stage Researchers—of any nationality—who wish to pursue doctoral studies in Spanish or Portuguese territory. Sponsored by "la Caixa" Foundation, it is aimed at supporting the best scientific talent and fostering innovative and high-quality research in Spain and Portugal by recruiting outstanding international students and offering them an attractive and competitive environment for conducting research of excellence.
35 PhD fellowships for early-stage researchers of any nationality to pursue their PhD studies in research centres accredited with the Spanish Seal of Excellence Severo Ochoa, María de Maeztu or Health Institute Carlos III and Portuguese units accredited as "excellent" or "exceptional" according to the evaluation of the Fundação de Ciência e Tecnologia. This frame is addressed exclusively to PhD research projects on STEM disciplines: life sciences and health, experimental sciences, physics, chemistry and mathematics.
The call for applications is intended for the pursuit of a doctoral degree in the fields of technology, engineering, physics, mathematics, life and health sciences and is aimed at individuals who fulfill the requirements to be admitted into a doctoral degree programme, provided that they also fulfil the mobility requirements and that they have not previously enrolled in the doctoral studies applied for.
Download complete information about the programme here.
Announcements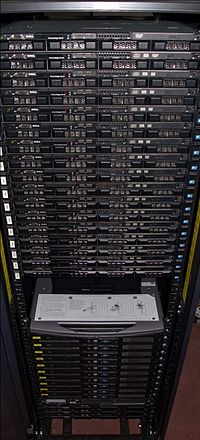 Quinta is the Navigators' processor farm.
It is a computational cluster dedicated to large-scale experiments of distributed systems.
It is currently comprised of 42 physical machines, which compose a test bed with more than 300 processing cores, 1.3 TB of RAM and 33 TB of storage.
Tutorials
Hardware
Environments
Up-to-Date
Discontinued